Innovatory Development of Arts Students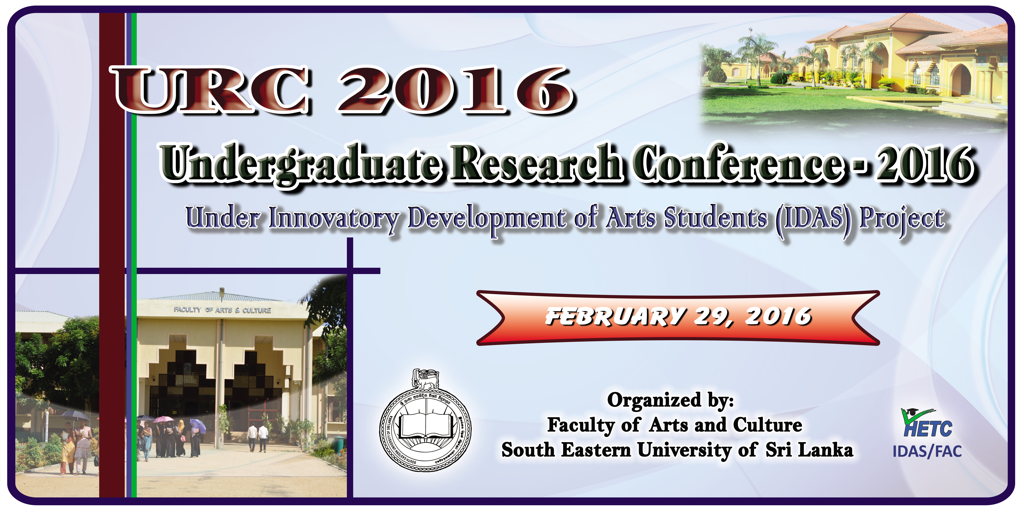 URC 2016 focuses on promoting soft skills of undergraduates in research, presentation, accepting constructive criticism and exploring knowledge and constructive ideas in a common platform. This URC 2016 will provide an idyllic juncture for undergraduate to present their latest research findings, discuss new issues, and discover the most recent developments and researches in the fields of social sciences and humanities.
M. Riswan
Coordinator/URC 2016
Faculty of Arts and Culture
South Eastern University of Sri Lanka
University Park, Oluvil#32360.